The definitive assessment of the U.S. debit market
The 2020 Debit Issuer Study dives deep into debit spending and provides banks and credit unions performance benchmarks, industry insights and a glimpse into the future.
To read the 2021 study, you can visit the page here.
Top 10 Findings
1:

COVID-19 has created uncertainty, but is accelerating trends.

Transactions dropped 25-30% in mid-March, with considerable uncertainty around the future outlook, but PULSE has seen an increase in overall volume.

* Completion of data gathering for COVID-19 report.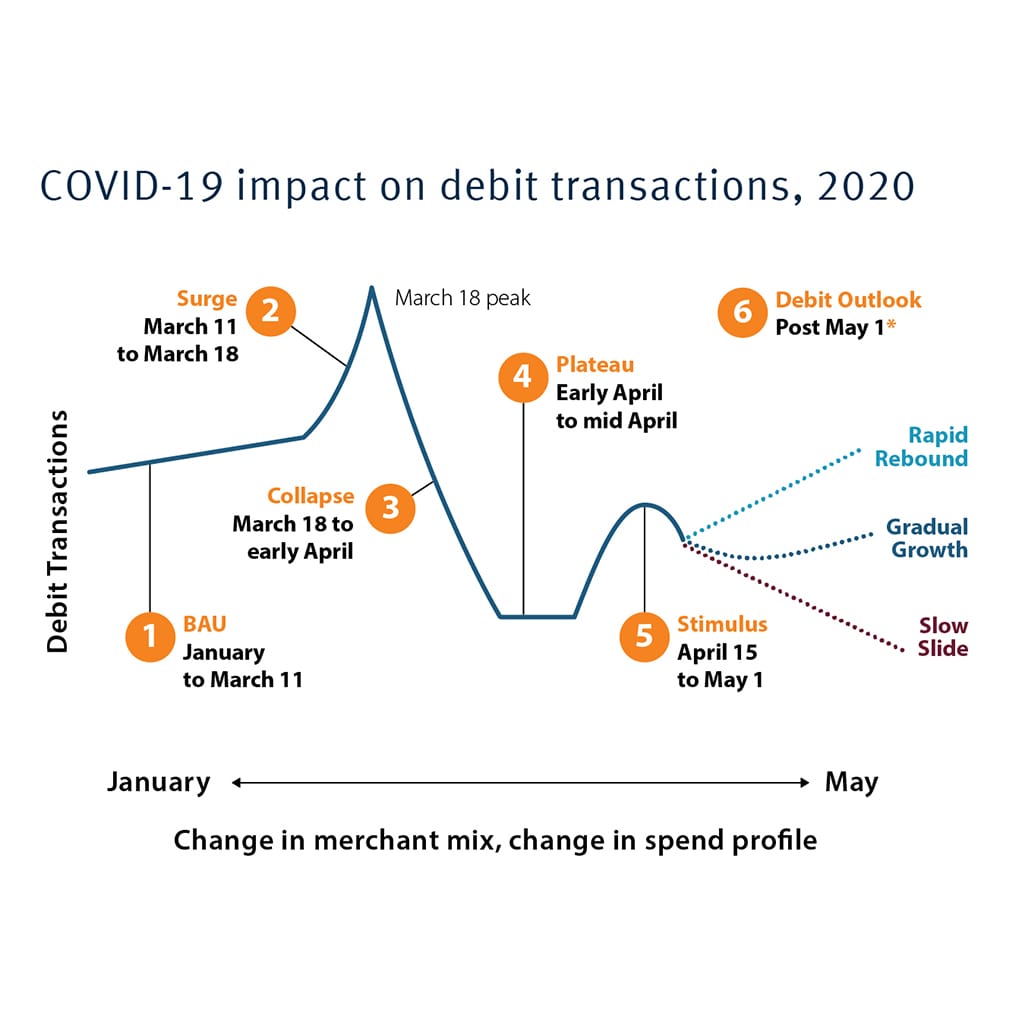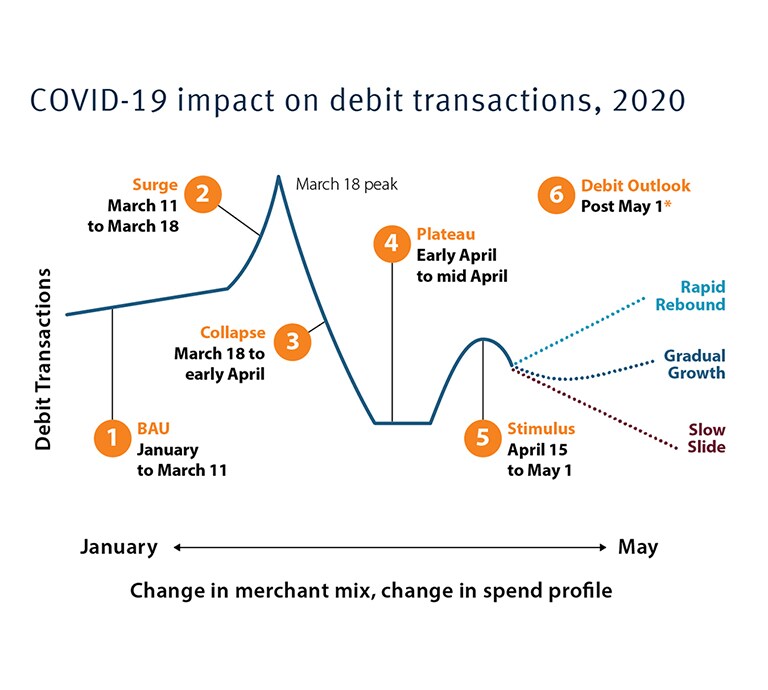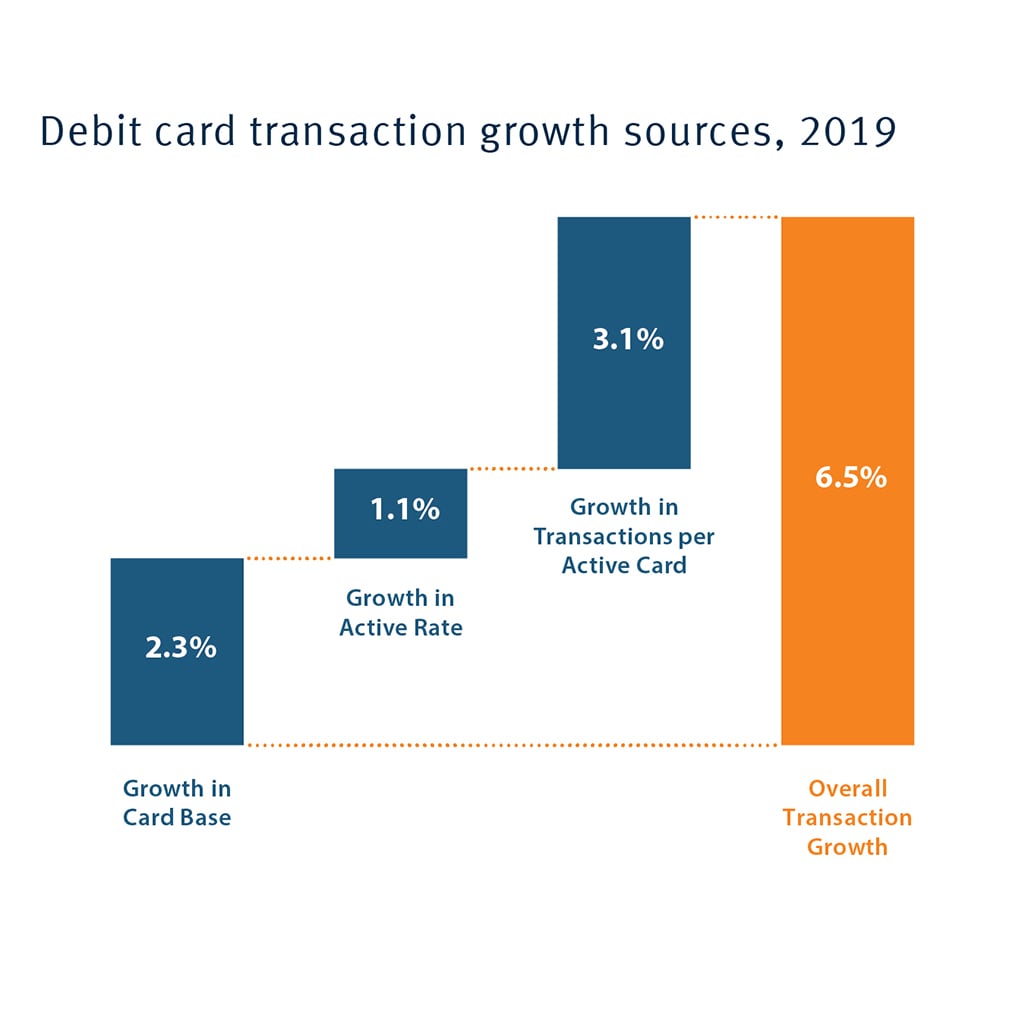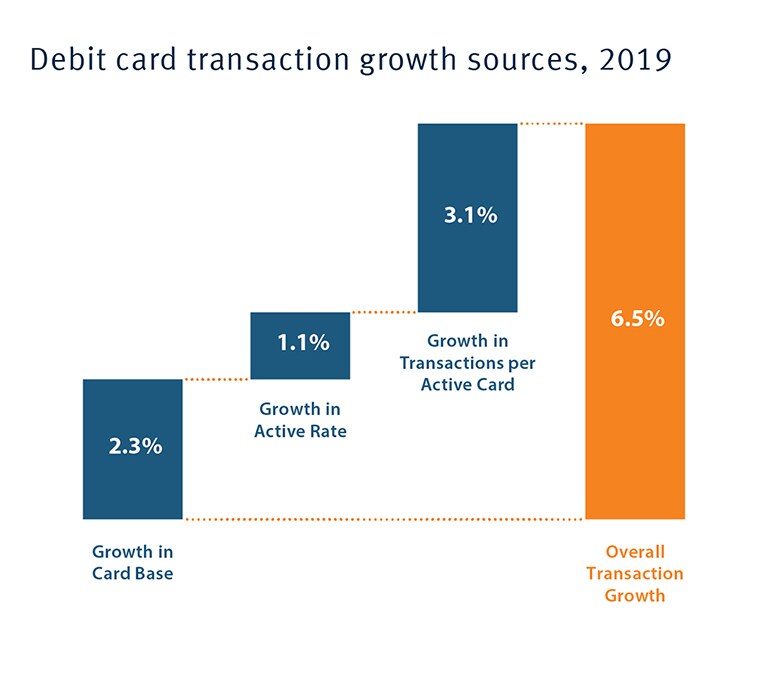 Top 10 Findings
2:

Debit use continues to grow.

U.S. debit issuers saw 6.5% overall transaction growth in 2019.

We have campaigns to encourage activation and usage, and we have a proactive shutdown if cards are not used in six months."
—Regional Bank
Top 10 Findings
3:

Card-not-present transactions are the primary growth driver.

CNP transactions grew approximately 10 times faster than card-present (CP) transactions.

A lot of growth is driven by digital shopping… A number of cards are in-app or card-on-file. These are opportunities for us to enhance the payment experience online."
—Community Bank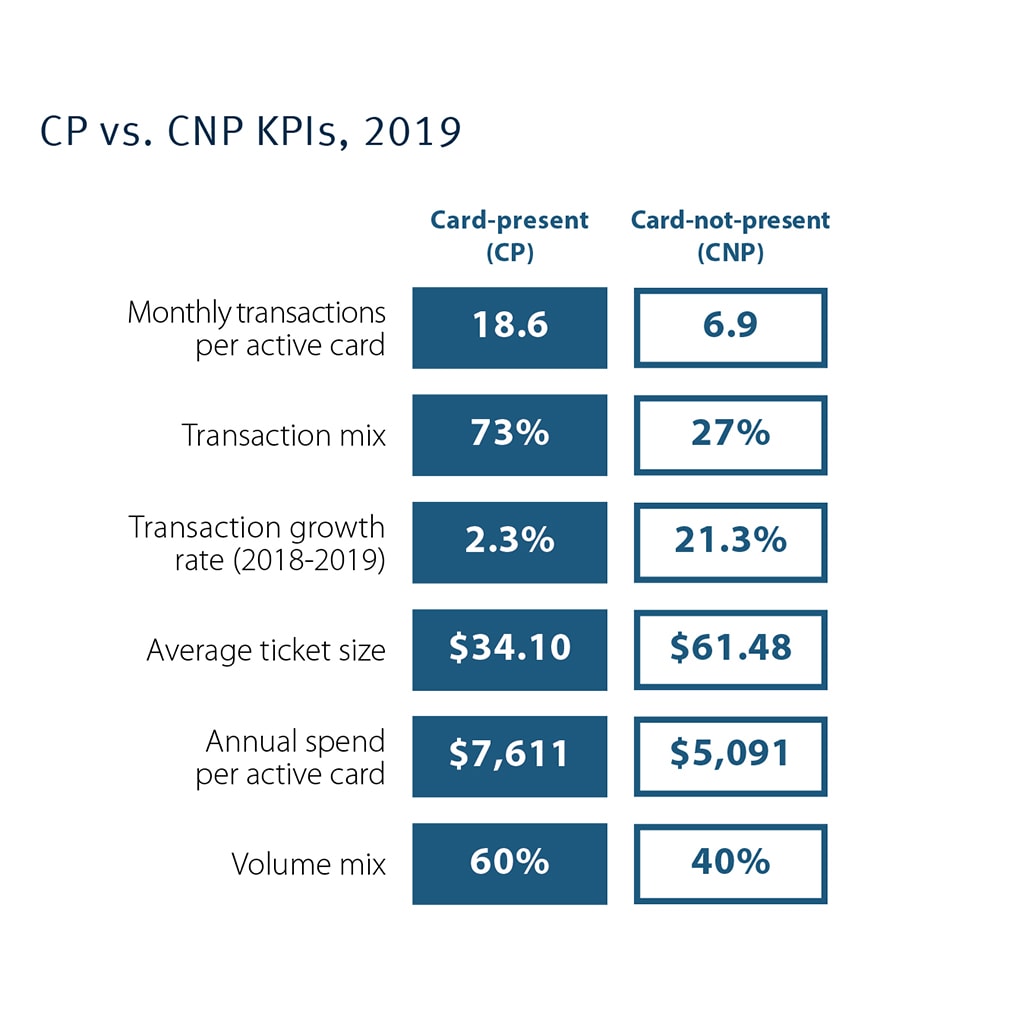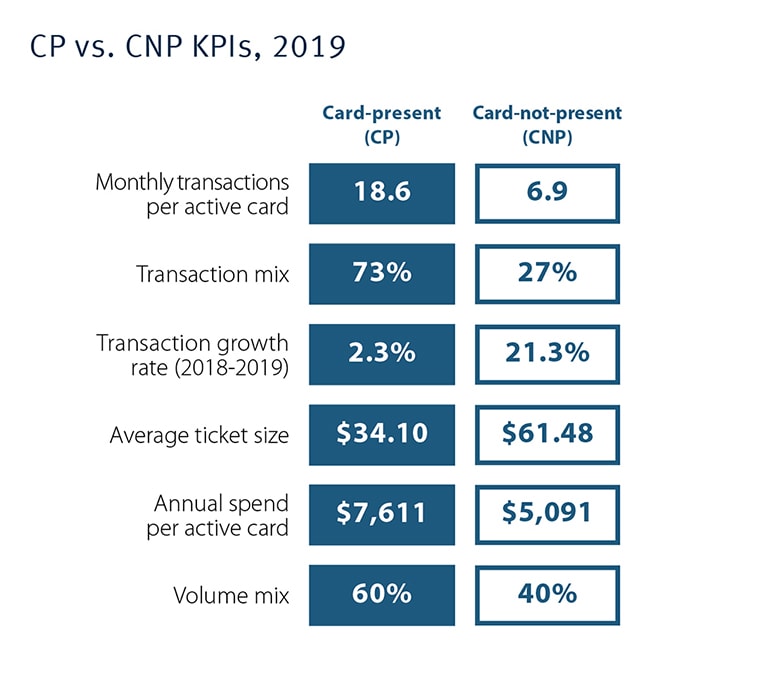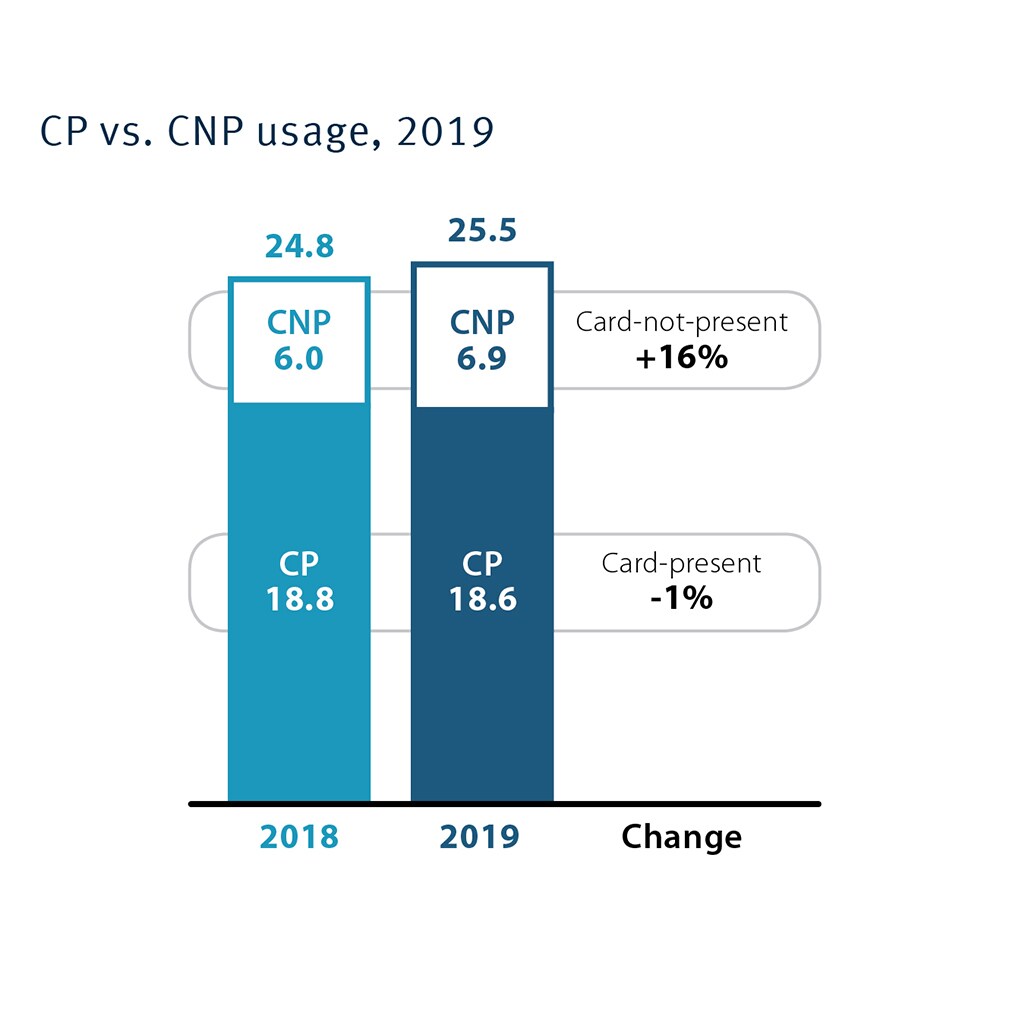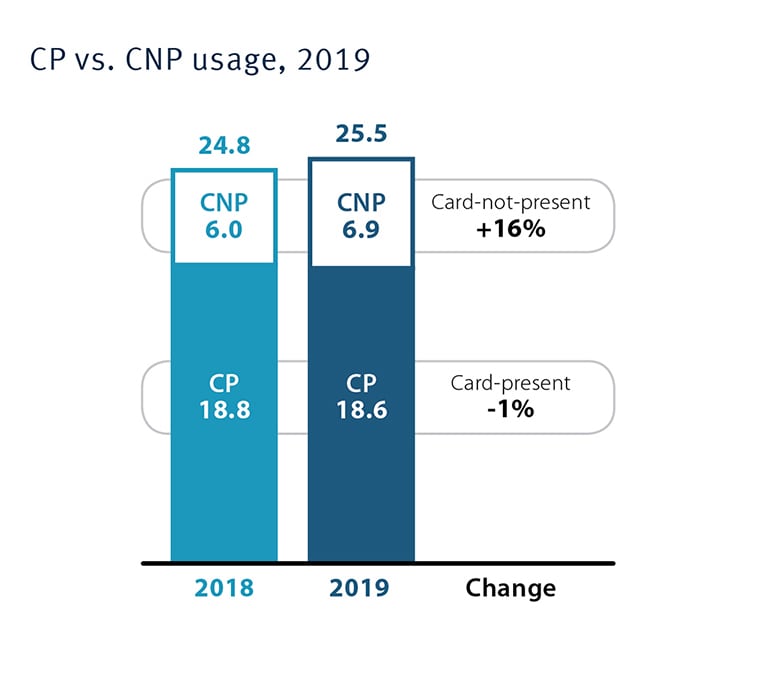 Top 10 Findings
4:

Funds transfers are growing rapidly.

A2A transactions doubled year-over-year, representing 40% of the industry's total debit transaction growth.

The on-demand economy [both ride sharing and food delivery] is a big driver for card-not-present which is up significantly. Our EFT network is capturing some of these transactions via PINless PIN."
—Community Bank
Top 10 Findings
5:

Debit is a key contributor to non-interest income for FIs.

In aggregate, debit interchange accounts for 6% of non-interest income for FIs industry-wide and approximately 25% for exempt FIs.

For us, debit accounts for 42% of deposit product revenue… which is not a small amount."
—National Bank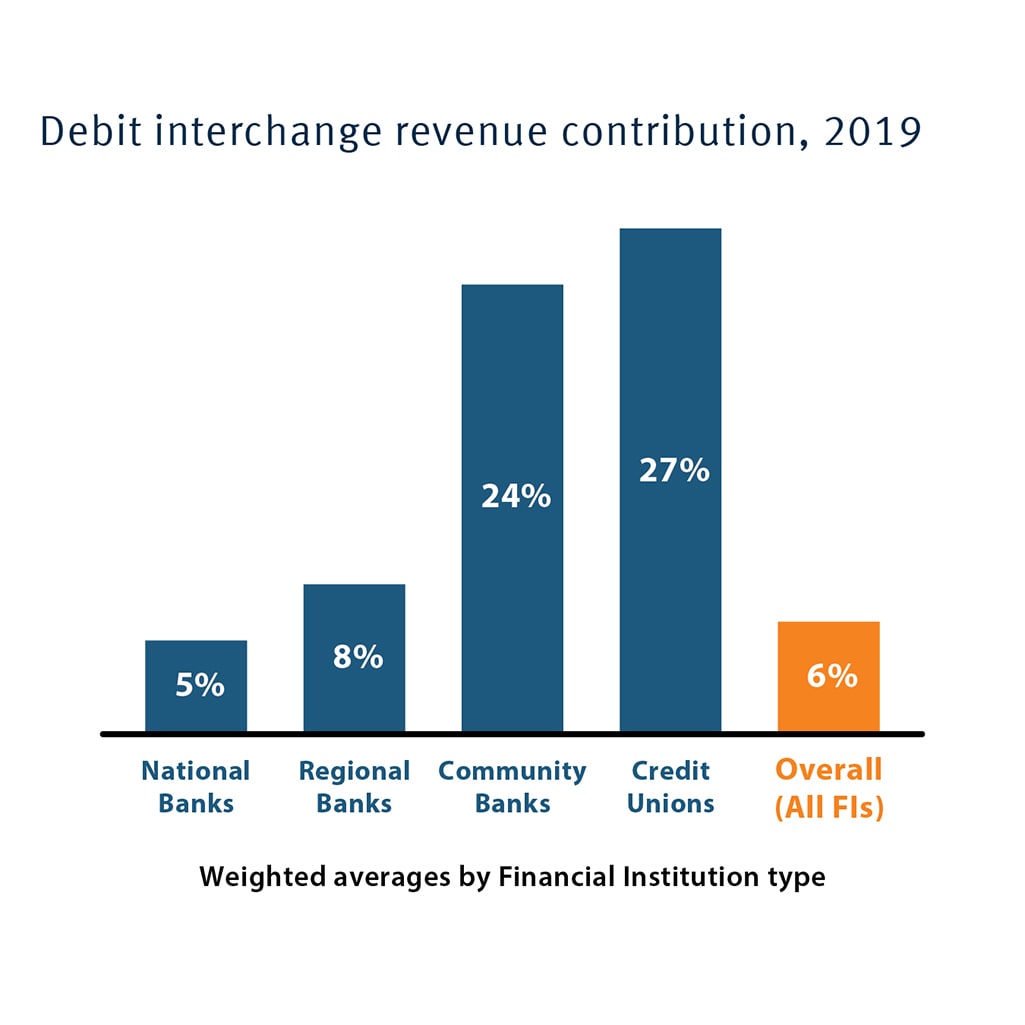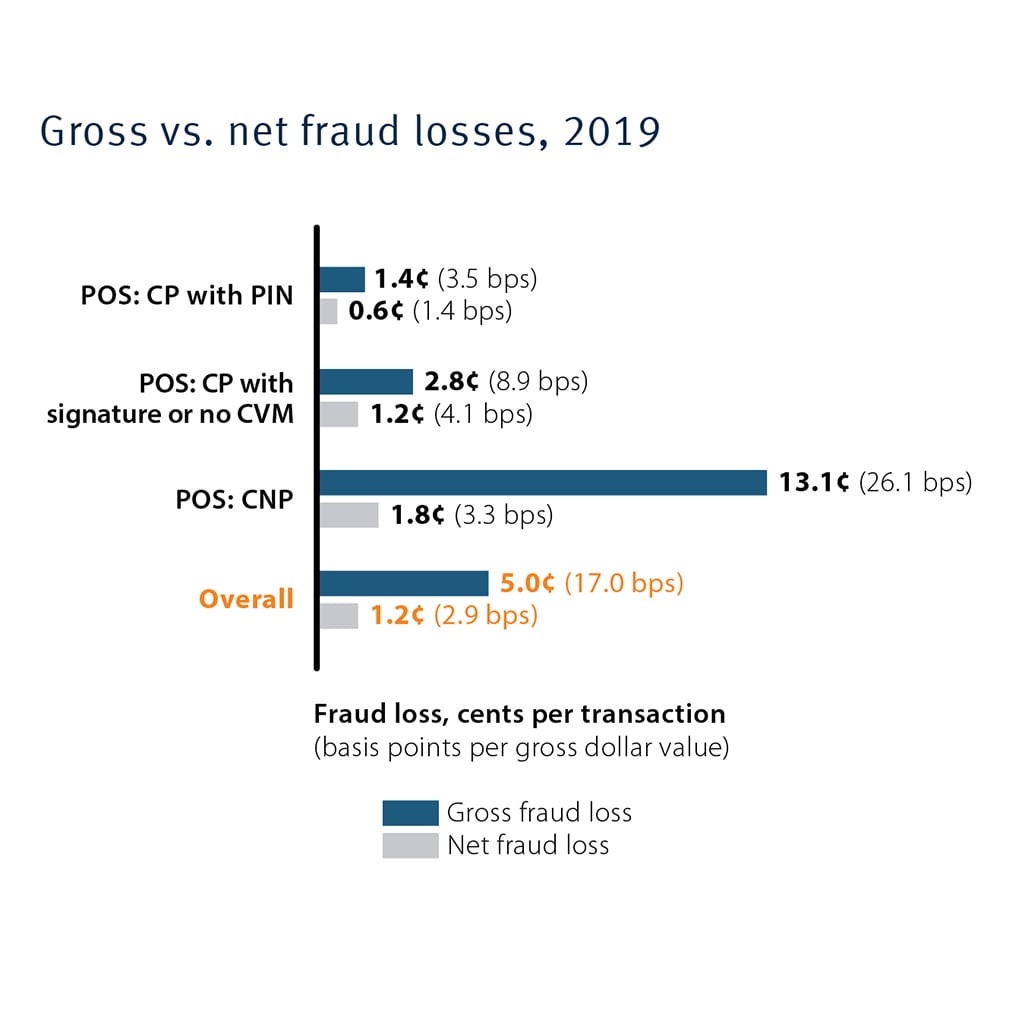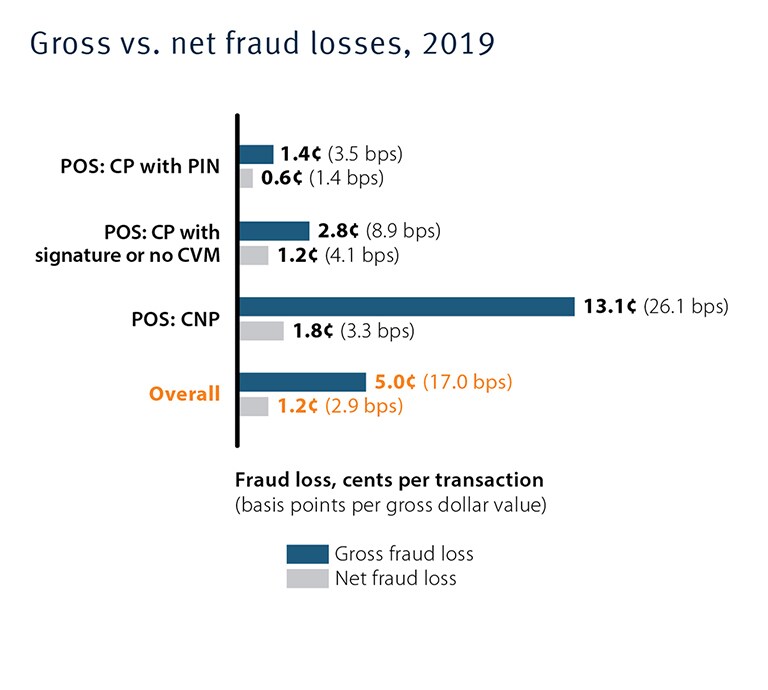 Top 10 Findings
6:

Fraud remains a top challenge.

Net loss rates for PIN debit were flat year-on-year, while other forms of debit authentication faced higher loss rates.

Whether it is the networks or other issuers, it is clear that everyone is concerned about fraud."
—National Bank
Top 10 Findings
7:

2020 is the year of contactless.

1 in 3 issuers offered contactless cards as of year-end 2019 – a number expected to rise to 2 in 3 by year-end 2020.

What we really get excited about for contactless cards is the ability to displace cash. Because it's new and because it's so fast, it will help us continue to migrate cash to debit."
—National Bank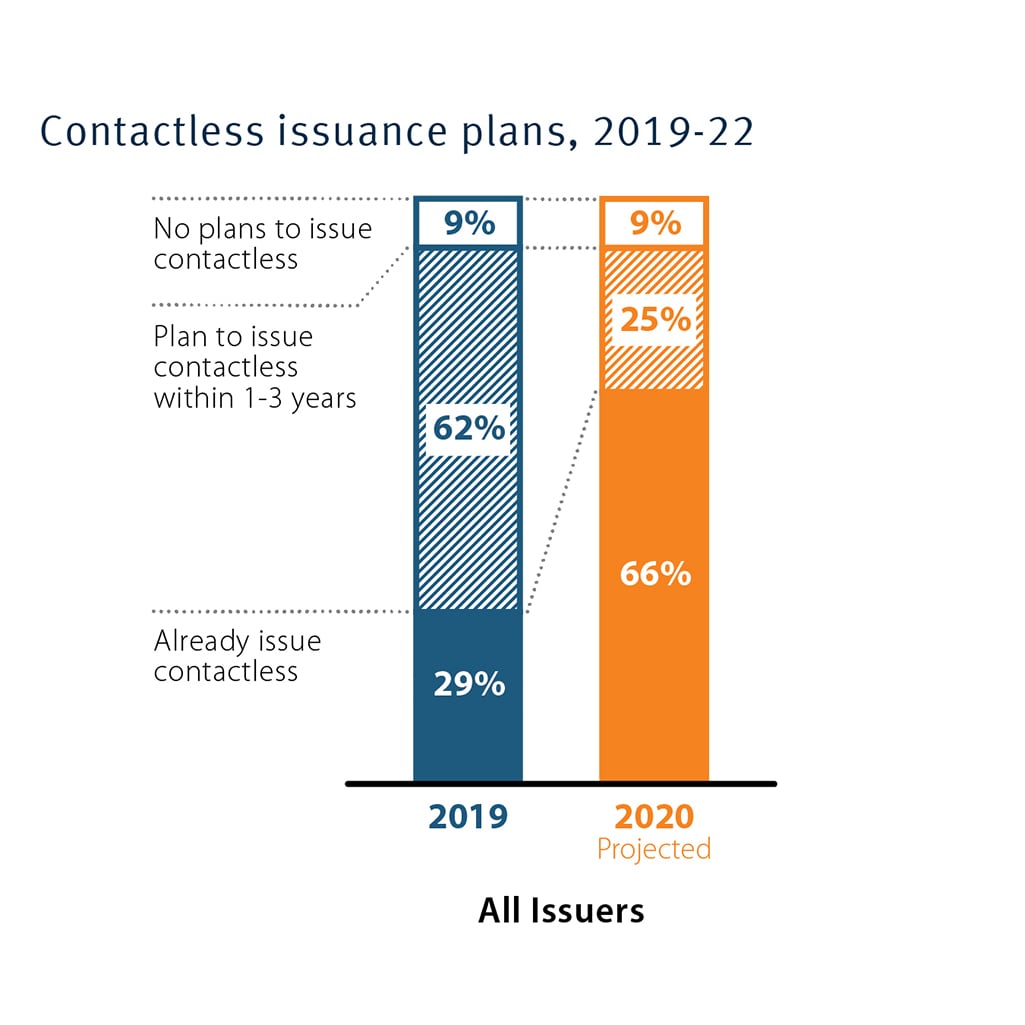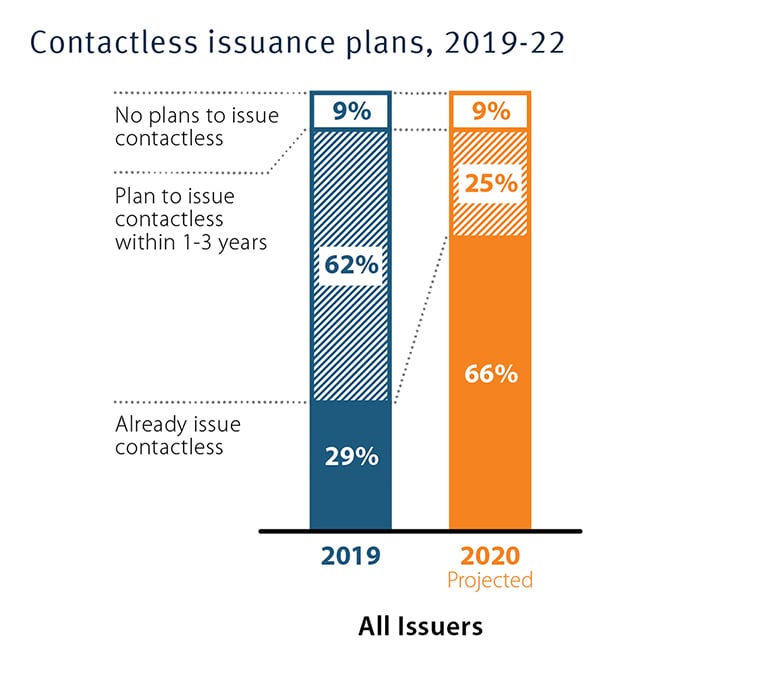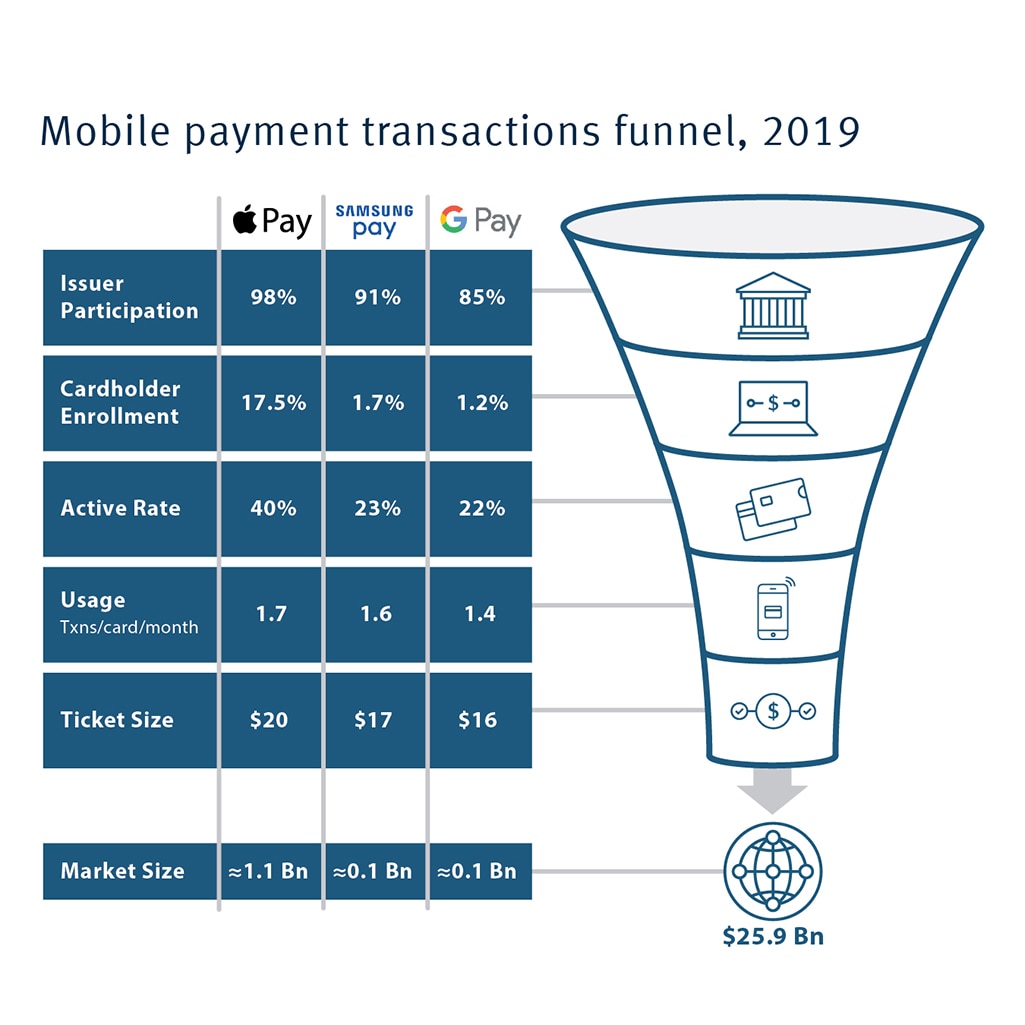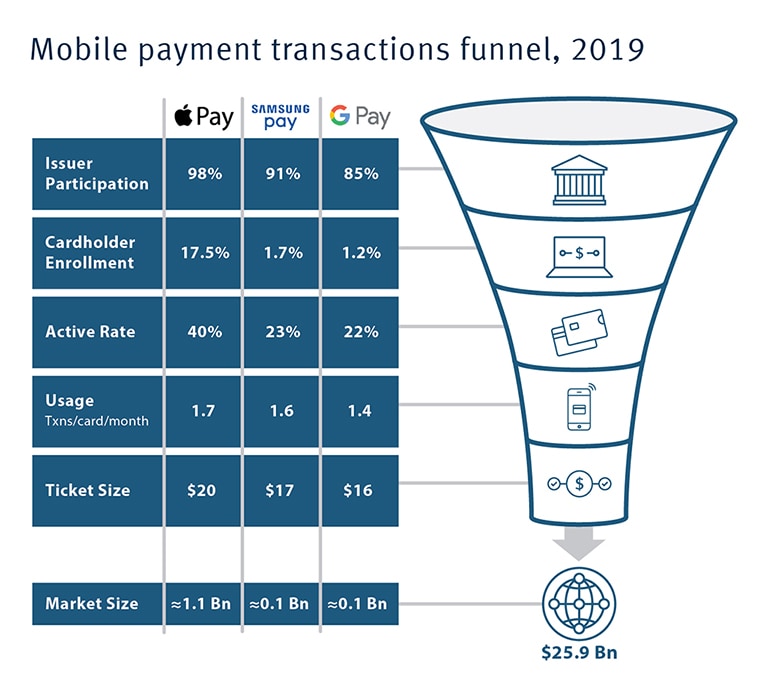 Top 10 Findings
8:

Apple Pay is outperforming competitors.

Most of the incremental volume in 2019 was due to higher usage and enrollment by Apple Pay users.

Our Apple Pay active rates are significantly higher than the other mobile wallets. Apple and their users are just that loyal to paying with their iPhones."
—Community Bank
Top 10 Findings
9:

Issuers are uncertain about the benefits of Secure Remote Commerce.

67% of issuers either participate in SRC or plan to in the next 1-2 years, but their outlook is bearish.

I do not know if there is a huge need for SRC. Merchant adoption is lackluster so far. For cardholders that shop online, they already have a number of set ways to pay, so SRC is going to be a hard sell."
—Regional Bank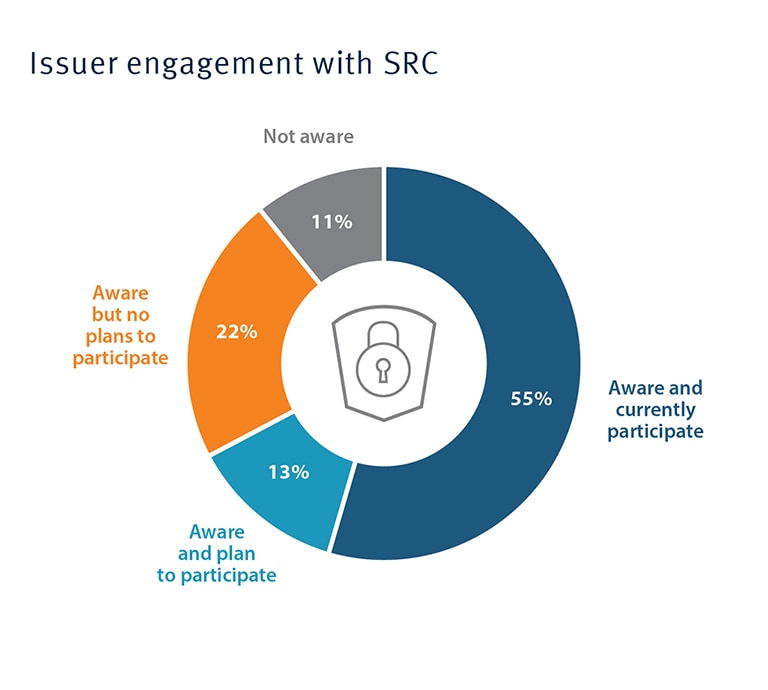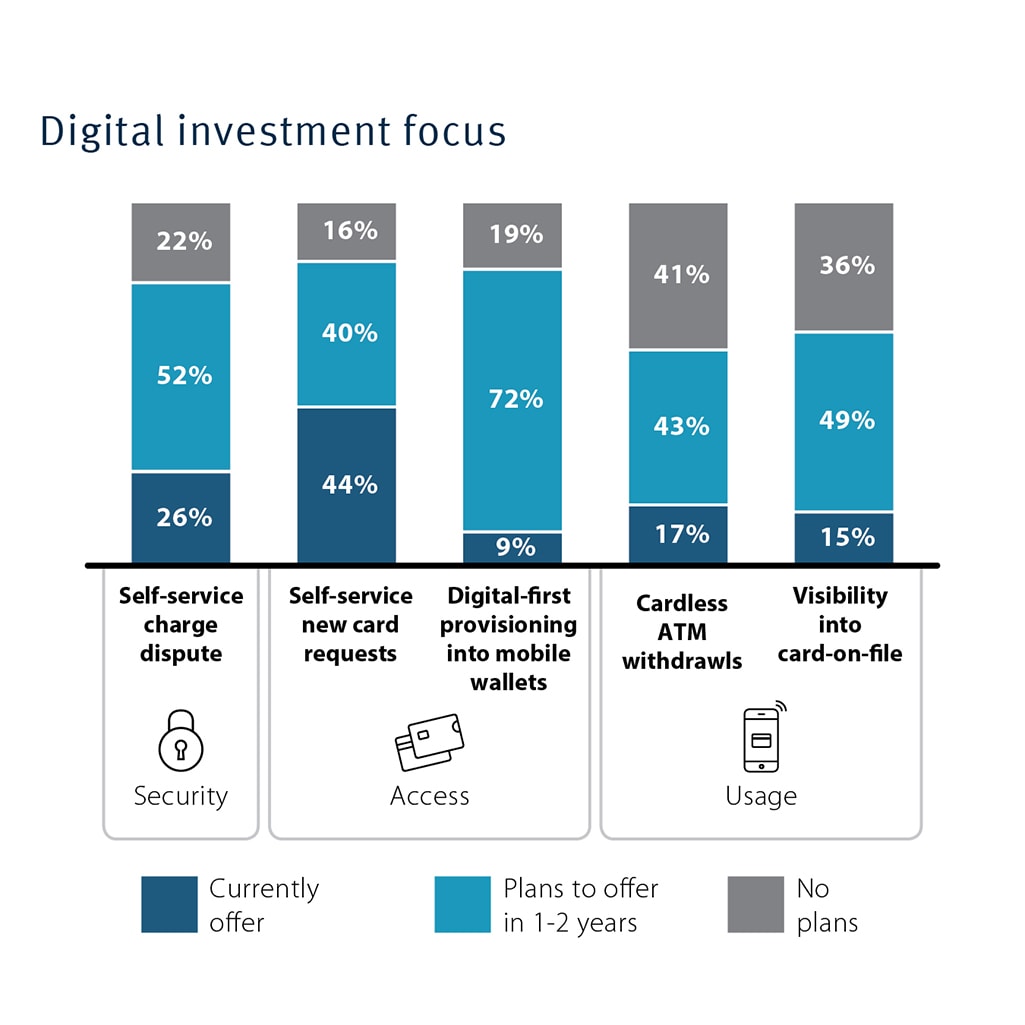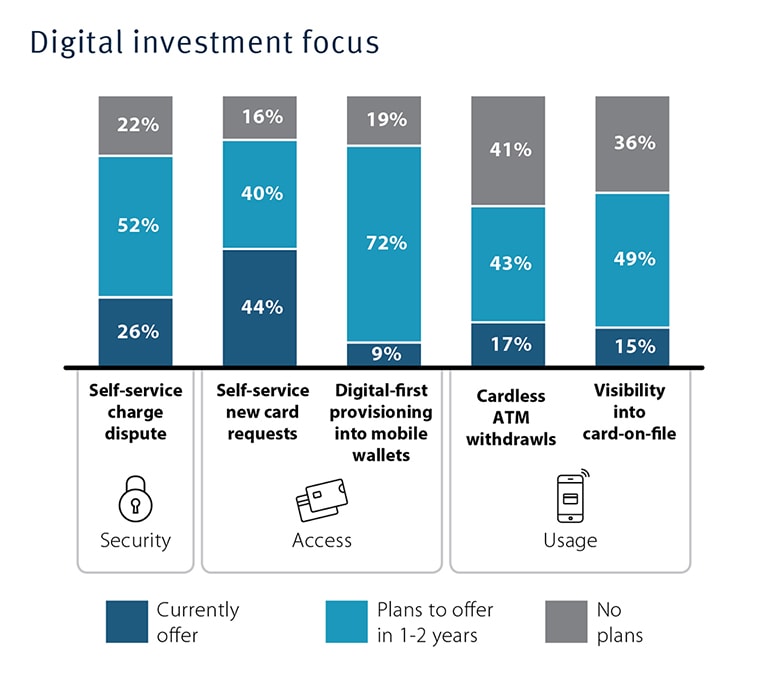 Top 10 Findings
10:

Issuers continue investing in digital capabilities, but the focus is shifting.

Digital capabilities related to engagement and security are the most commonly offered, but issuers will shift their focus towards usage and access-related capabilities in the next 1-2 years.

We are seeing a 30% increase YoY in disputes. As we have more fraud cases, it is a cost to work those cases. With lower recoveries, it is hitting our bottom line and taking money away from investments in digital and product."
—National Bank
1
2
3
4
5
6
7
8
9
10
Webinar
Join Steve Sievert as he presents insights from the 2020 Debit Issuer Study
As financial institutions grapple with the uncertainty created by the COVID-19 pandemic, debit use is surging in card-not-present environments.
White Paper
2020 Debit Issuer Study
Card-not-present debit use climbs sharply amid changing consumer behaviors.