PULSE PAY® Express
Think Differently About Debit to Ensure a Consistent

Cardholder Experience
The debit industry has changed dramatically in recent years, and in this new landscape, issuers need to think differently about how they manage debit transactions. Debit transaction verification is no longer as simple as PIN or signature. The 2016 Debit Issuer Study identified seven different debit transaction types, many of which have no cardholder verification method (CVM).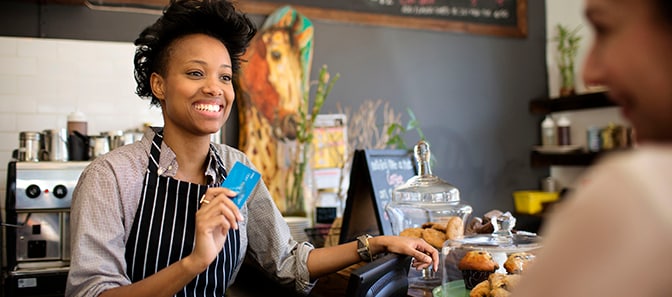 Transactions without verification are increasing significantly. PULSE PAY® Express (PPE) is part of this growing trend and offers PULSE participants a PINless debit routing alternative for card-present and card-not-present transactions.
Both merchants and issuers benefit from the superior net economics PPE provides, as well as from the increased competition the new routing option creates. If you are a PULSE issuer, you may have noticed an increase in the number of PPE transactions. This is the result of some of the country's largest retail and fast food chains implementing the service recently.
Thinking differently about debit means financial institutions can no longer assume that all PULSE transactions are PIN-verified or that all Discover, Mastercard or Visa debit transactions are signature-verified. In fact, Discover, PULSE and Mastercard have announced that merchants will no longer be required to collected signature on any debit transactions as of April 2018. And Visa has dropped the signature requirement for all chip-enabled merchants.
As this trend continues, issuers need to make informed decisions about handling debit transactions to ensure a consistent cardholder experience. Here are recommendations to consider:
Handle transactions based on the verification method used at the point of sale, not the network source.
Make PINless transactions from PULSE eligible for the same debit rewards as similar transactions from traditional card-brand networks to prevent cardholder confusion.
While the vast majority of issuers do not charge PIN fees, those that do should re-evaluate the practice. Under Reg II, PIN transactions are more profitable for most issuers.
Experience has shown that establishing fees based on transaction network rather than the verification method leads to cardholder confusion.
Think differently about debit. PINless transactions from PULSE should be treated the same as Discover, Mastercard or Visa debit transactions that are not verified by a PIN. This also means the same fraud-mitigation diligence should be applied in securing PINless transactions from debit networks as is applied to like transactions from card-brand networks. Read more to learn about fraud-mitigation best-practices for PINless transactions from debit networks.