PULSE PAY® Express
Improve Debit Revenues with PINless & Signature
Transaction Routing from PULSE
PULSE PAY Express is a PINless and signature debit routing alternative for card present and e-commerce transactions designed to benefit both merchants and issuers. The transactions work for any debit card participating in PULSE PAY Express, whether it is branded Visa, MasterCard or Discover.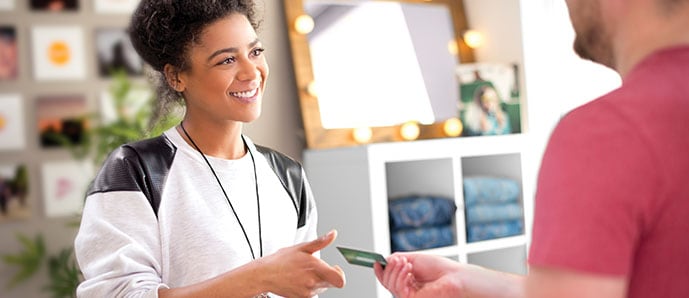 Related Content
More - Best Practices for Transaction Monitoring
More - Think Differently About Debit to Ensure a Consistent Cardholder Experience
Sales Sheet - Download a brochure for more details about PULSE PAY Express

Capabilities
Single and dual-message format capabilities
No need to capture a PIN for transactions of $50 or less plus gratuity
Full signature processing for transactions over $50
Benefits
Superior Economics – Highly competitive interchange and low network fees deliver better net economics to both issuers and merchants
Competition – PULSE PAY Express introduces competition for PINless and signature debit transactions
Broad Access – Availability via Discover Network combined with signature and PIN authorization promotes greater merchant and merchant processor participation
For more information, contact us.