PINless Debit (PULSE PAY® Express)
Improve Debit Revenues with PINless
Transactions from PULSE.
PULSE enhances your bottom line by offering merchants a debit routing alternative for card present and e-commerce transactions. The transactions work for any debit card whether it is branded Discover, Mastercard or Visa.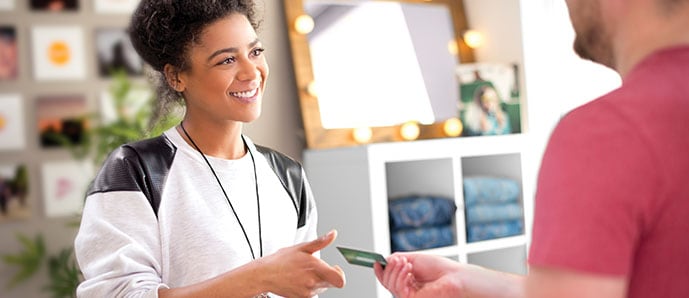 Related Content
More - Best Practices for Transaction Monitoring
More - Think Differently About Debit to Ensure a Consistent Cardholder Experience
Sales Sheet - Download a brochure for more details about PULSE PAY Express
Capabilities
Single and dual-message format capabilities
No cardholder verification for transactions of $50 or less plus gratuity
No need to capture a signature for transactions over $50*
Benefits
Superior Economics – Highly competitive interchange and low network fees deliver better net economics to both issuers and merchants
Competition – PULSE PAY Express introduces competition for PINless debit transactions
Broad Access – Availability via Discover Network promotes greater merchant and merchant processor participation
*Effective April 13, 2018.
For more information, contact us.