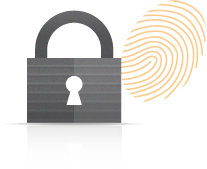 PULSE DebitProtect® Standard Service
Network-wide fraud alerts included in network participation
DebitProtect is a core service that provides fraud alerts for all issuers participating in the PULSE Network. All participant's transactions are evaluated during authorization by advanced artificial intelligence, machine-learning analytics and network-wide parameters in less than 10 milliseconds.
If a network-wide rule or score threshold is triggered by a transaction, your registered email address receives a notification of a potentially fraudulent transaction. This valuable service uses the same state-of-the-art FICO® Falcon® platform used by DebitProtect Authorization Blocking.
To put the power of DebitProtect to work for you, contact your Account
Executive and register two users today.